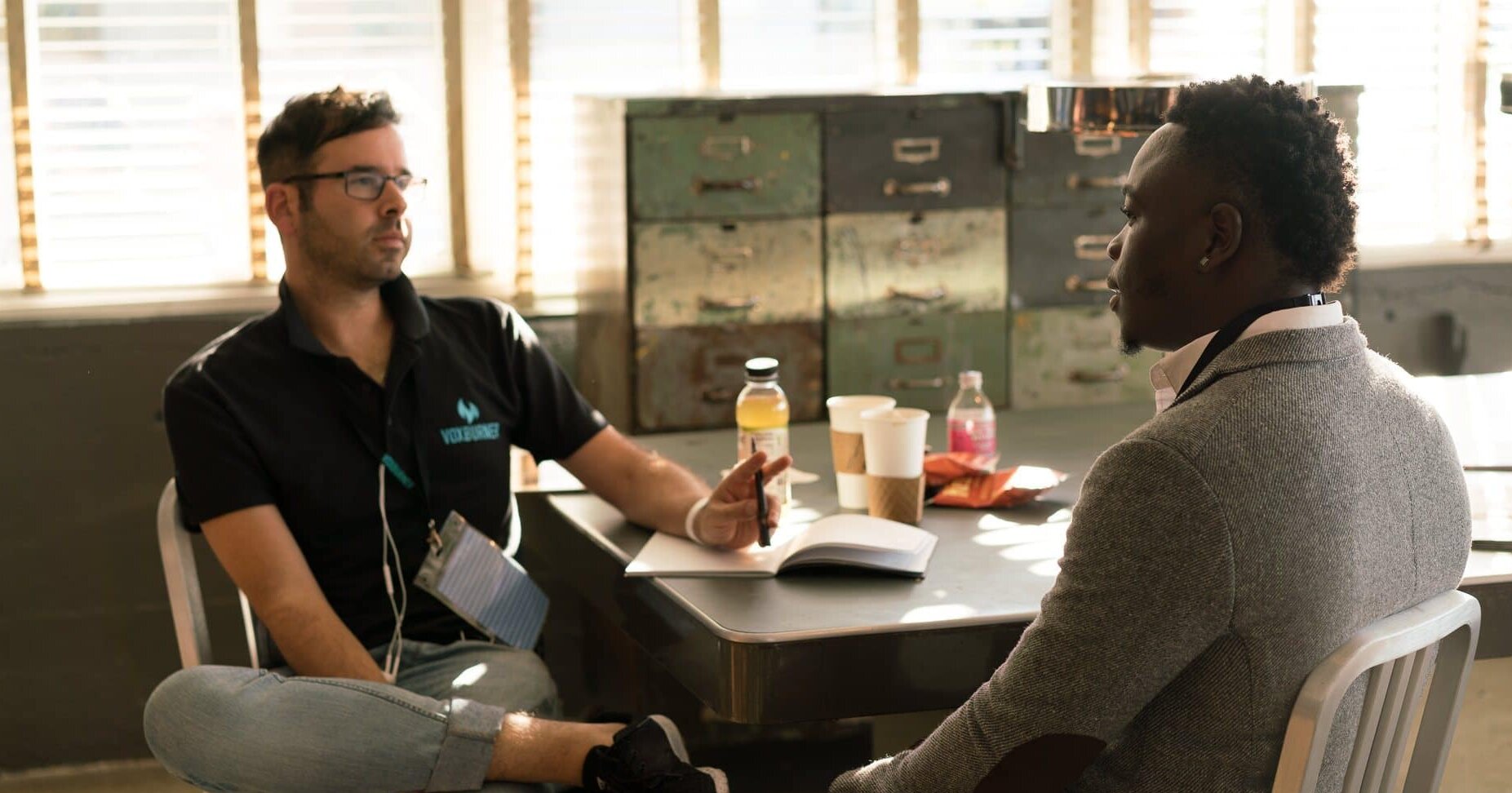 Top 5 Recruiting Strategies for Staffing Agencies
Recruiting Strategies for Staffing Agencies
It's essential to have the right people in the right positions for staffing agency success. Here, we'll look at some of the top recruitment strategies for staffing agencies to help you find the best candidate for any role. From leveraging educational institutions to utilizing online assessment tools, Marty Rosenau, with Client Engagement at Encore Funding, covers tactics that are part of a successful recruitment strategy. Watch his video or continue reading below. 
1. Utilize Professional Networks 
The wider your network extends, the more opportunity you have for collaboration and recruitment. If you're new to the staffing industry, you should consider joining organizations like the American Staffing Association or other similar groups. Many organizations have local chapters where you can meet and network in person.  
You can leverage your networks to recruit in several ways. For example, if you're in the light industrial space and you have a client who needs an accountant, you could reach out to another firm in your network and see if they have a suitable candidate. You could work on split fee arrangements or share profits as long as you have a contract in place. 
Another smart tactic is to lean on your trusted business advisors in your network. Third parties like your lawyer, accountant, insurance agent, funding partner, or marketing firm may be able to connect you to other staffing firms (or even candidates).   
To network directly with recruits, you should deeply understand your niche. This will help you determine if there are trade organizations you should join, like the American Institute of CPAs or Associated Builders and Contractors. Many trade organizations welcome partners like staffing firms to share open positions and network with members. 
2. List Positions and Interact on Job Boards
Job boards are essential tools for recruiting in the digital age. They provide access to a large pool of potential applicants and make it easier to find qualified talent quickly. Posting open roles on job boards is one of the quickest and most efficient ways to reach out to prospective employees. General job boards such as Indeed, Monster and CareerBuilder are great places to start. They have millions of users looking for new job opportunities. 
In addition, niche job boards for specific industries like construction, clerical and trucking can also be useful for staffing firms. Niche job boards cater to a specific sector and can help staffing firms connect with qualified applicants who may not be looking on general job boards. Sites such as ConstructionJobs, Health eCareers and TruckersReport are examples of industry-specific job boards that can aid in recruitment efforts.  
When posting jobs on these sites, make sure your postings stand out from the competition with a video and detailed descriptions of job duties and requirements to attract qualified candidates. Consider linking to your firm's website or social media accounts to give potential applicants more insight into your culture. 
3. Establish Relationships with Educational Institutions
Recruiting from educational institutions can be a great way to expand your talent pool. Colleges, universities, trade programs and vocational schools are full of potential candidates. Here are a few ways to establish a relationship with institutions and directly with students: 
Create relationships with career centers – Establishing relationships with college career centers may give you access to job fairs, résumés and workshops to help you recruit from schools. 

 

Reach out through student organizations – Research student organizations at local institutions that may align with your staffing needs and send members relevant information about job opportunities. 

 

Attend job fairs & events – Participating in campus career fairs and other recruitment events like hackathons can help you recruit from educational institutions. 

 
Build a presence on campus – Set up information sessions or presentations with student organizations to promote your company and its open positions. 

 

Leverage alumni networks – Utilize alumni networks to find both current students and graduates looking for job opportunities in your industry or area of expertise. 

 
Recruitment at trade schools often leads to more immediate hires because students are actively ready for job placement and/or apprenticeship programs.  
4. Leverage Social Media Platforms
The strategic use of social media is a smart staffing firm recruitment strategy. The key to successful social media usage for recruitment lies in understanding your prospective recruits. Like job boards, not all social media platforms are the same. Consider the age of your recruits; younger audiences flock to TikTok and Instagram while Gen X and Boomer generations are active on Facebook and YouTube.  
The type of recruits you're looking for will also determine which platforms to invest in. Truck drivers, warehouse workers and those in the trades often use Facebook; office workers and those seeking administrative positions are more likely to use LinkedIn. Despite which platform you use, there are several best practices to follow for increased engagement.  
Video Content
Video content reigns supreme in terms of engagement and shareability. Prospects can gain a better understanding of your staffing firm's culture and what they can expect on the job from videos you share. Not all videos have to be studio quality. Most smartphones have good cameras you can use to create high-quality content. Pair your smartphone camera with good lighting and tripod and you're ready to go! 
Interaction
Always be sure to interact with users who visit your page. A timely response to comments and messages shows that you're active on the platform and eager to connect with prospects. For example, if someone comments on a post about an available position, it's a good idea to respond to their comment with more information (like sharing the application link). 
Staffing firm owners continue to find recruitment success in Facebook and LinkedIn Groups. There, you can interact directly with candidates in niche industries and focus your energy in a more targeted way. 
5. Utilize Online Assessment Tools
By leveraging the power of online assessment tools, staffing entrepreneurs can quickly and accurately pre-screen job seekers to find the best possible candidate for each open position. This helps save valuable time and resources during recruitment. Online assessments like the Myers–Briggs Type Indicator (MBTI) are a good starting point to understand recruits' personalities and how they make decisions. 
Here are several reasons to consider online assessments during your recruiting process:  
Objective measurements
Online assessments provide objective measurements of a candidate's skills, knowledge and personality traits that can be used to quickly assess their suitability for the role.  
Automated scoring & feedback
Digital assessments are usually scored automatically and provide instant feedback on each answer given, giving staffing entrepreneurs more insight into potential employees.  
Increased efficiency
Rather than spending time manually assessing individual prospects, online assessments can help you quickly identify candidates with the correct skills to move to the next round. 
It's important to understand that an online assessment tool should NOT be the determining factor for hiring decisions. They are simply support tools that can be used to streamline the recruitment process and help understand the general skills and traits of a particular candidate. 
Recruiting Strategies for Staffing Agencies: Your Path to Full Talent Pipelines
With a strong strategy in place, you can take your recruitment tactics to the next level and attract quality candidates. Recruitment doesn't have to be overwhelming, especially if you have a strategic consulting and funding partner like Encore Funding.  
When you don't have cashflow issues, your time is freed up to work on what matters: gaining the qualified talent your staffing firm needs. We'd love to learn more about you, your staffing firm and your goals. Schedule a free consult call here!