Take on government contracts, successfully.
When you work with government entities there's often a steep lag between providing goods or services and getting paid. Encore Funding can help you fill that cash flow gap, which enables you to grow your business and bid competitively for contracts. We can help you fulfill federal, state, provincial or municipal government contracts with a full suite of funding solutions.
Accounts Receivable Funding – Fills the cash flow gap between sale of a product or service and government payment.
Purchase Order Funding – Incremental working capital for supplies when you have government orders in hand.
Inventory Purchasing Assistance (IPA) – immediate funding for the inventory and materials you need.
Many government suppliers use Millennium's Accounts Receivable Funding, P.O. Funding or IPA solutions to:
Meet payroll and other expenses
Fund operations
Purchase inventory
Take on larger projects
Expand sourcing options
With several funding options, we can help you meet expenses while waiting for the government to pay.
How Accounts Receivable Funding Works: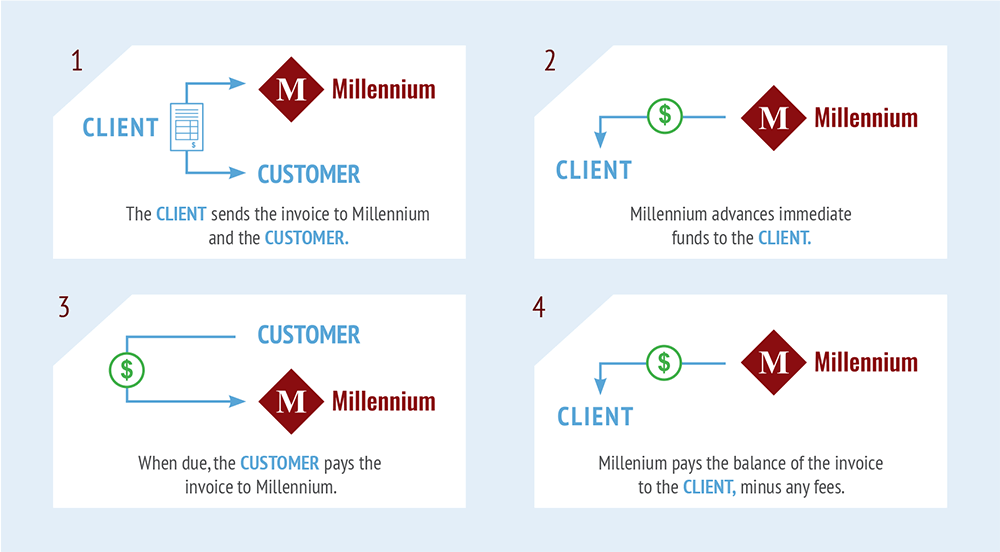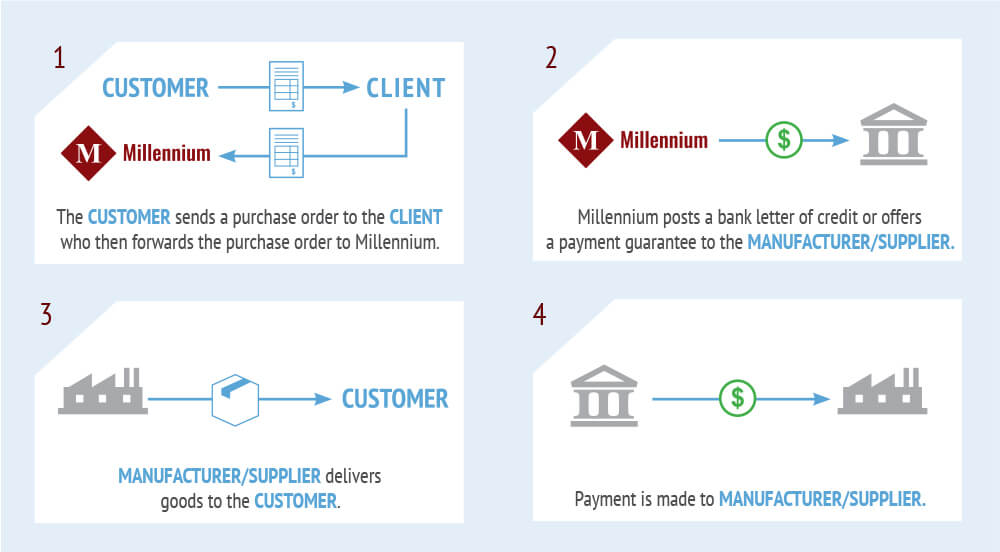 How Inventory Purchasing Assistance (IPA) Works: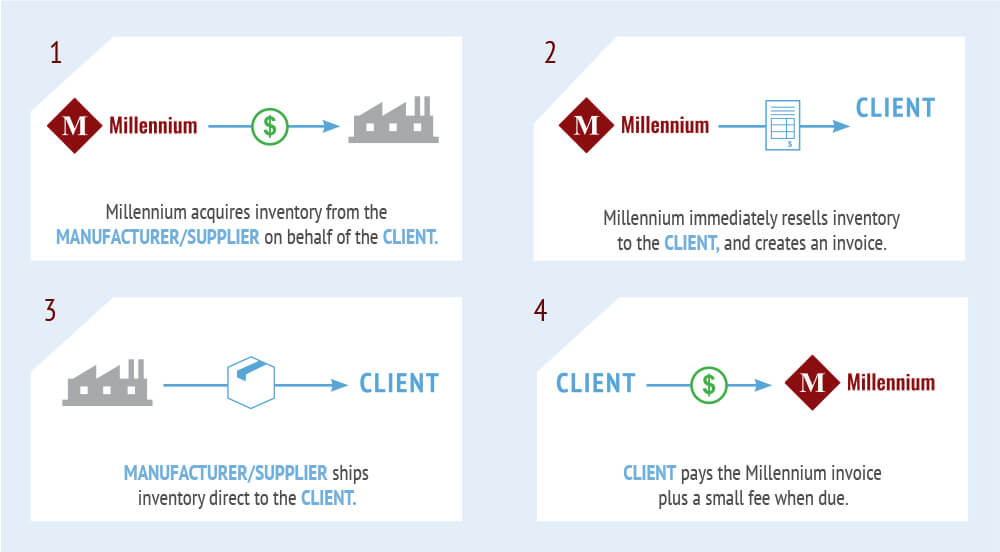 Deep experience financing government receivables
Often same day funding once onboarded
80-95% Cash advance on your invoices
Finance large orders that otherwise could not be filled
Simple process and easy setup
No liability on your balance sheet
Turn opportunity into profit
Accounts Receivable Funding FAQs
The discounted purchase of a business's accounts receivable due from another business. It is not a loan. We purchase your accounts receivable for a discount, providing you a line of credit based on the money you are waiting for from your customers.
Purchase Order Funding FAQs
It's a short-term financing tool that helps you fill orders for pre-sold finished goods from creditworthy customers when you don't have the working capital you need to purchase inventory. In addition, Letters of Credit or payment guarantees ensure payment to your company's suppliers and enforce prompt delivery dates.
Inventory Purchasing Assistance FAQs
It's a flexible funding solution that helps you optimize your cash flow and still be able to purchase the inventory you need. Essentially, you're buying time to complete a product or service and receive payment from your customer.
Do you have funding questions or other staffing needs? Connect with a dedicated advisor right away.