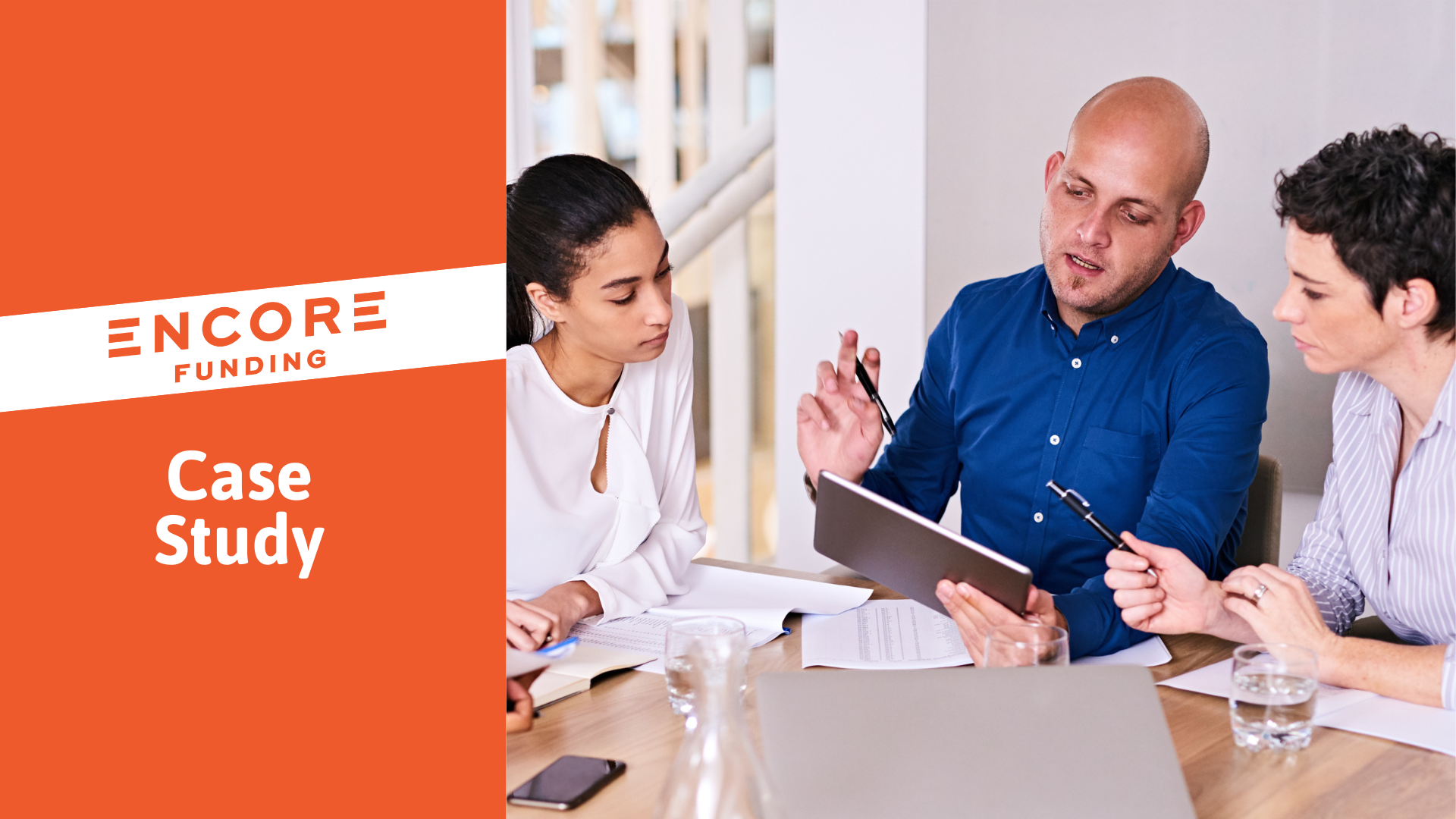 Case Study: Funding and Personalized Support for Accounts Receivable Collections Management
The Intersection of Accounts Receivable Collections Assistance & Personal Touch
For one healthcare staffing startup owner who needed more accounts receivable collections assistance, a transactional relationship with their funding provider wasn't enough. Their Chief Executive Officer, Stephen, was used to working with an unresponsive team who didn't focus on their success and stifled their growth potential. Enter: Encore Funding. 
Over the last several months, the company grew their Managed Service Providers (MSP) billings by 156% and sustained billings in a market where many others have decreased. Read on to learn more about this healthcare staffing firm's funding journey and how Encore continues to provide superior service and support. 
The Challenge
The Encore team knew this client needed to feel supported from the start of the partnership in April 2022. Stephen's former funding partner struggled to follow up with customers, determine business escalation points, manage accounts receivable collections and identify when to get legal involved in certain matters. They also failed to be the strong connection between the client and their other service vendors.  
Lackluster service like this can ruin a relationship. Stephen and his team were motivated to grow but couldn't trust their funding partner to help get them there. Luckily, the Encore team was up for the challenge.  
The Solution
Stephen sought funding for growth opportunities. Encore provided the client with funding and a growth opportunity allowance to ease cash flow stress and recruit quality hires.  
Encore also helped the team overcome their biggest hurdle: accounts receivable collections. Where their past funding provider failed, Encore provided the personal touch on collections assistance they needed. 
They were satisfied with their current back-office service provider for payroll processing and accounting. Our team established a three-way partnership with clear expectations to streamline existing processes and get even better results.  
"We have strong relationships with many companies in the staffing industry to best serve our clients. We work seamlessly with our clients' other providers to be a good partner anyway we can to drive growth." – Chad Eberly, General Manager, Encore Funding

 
In addition to collaborating with our client's service providers, Encore helped Stephen become better acquainted with the industry through strategic consulting. Ed Burr, Director of Client Strategy & Growth at Encore Funding, identified new opportunities with business strategy and technology. We're proud to offer this personal level of service to our clients. 
Featured Services for This Client 
The Results
Our personalized service and deep industry expertise helped Stephen's company gain confidence to grow in the market. As a result, his firm tapped into the Managed Service Providers (MSP) market, third-party companies that link staffing firms to different facilities for temporary employees.  
Our experience working with various MSPs reduced the learning curve for this client. The Encore team advised on how to create invoices for a notoriously particular system, reconcile accounts, and research payments and hours for accuracy. 
Overall, Encore has far exceeded this client's expectations as a financial partner. Stephen highlighted Encore Funding's dependability and quick funding within 10 days to help them build for the future in a monthly update to investors and advisors.  
"It's never a certainty when engaging a new financial partner, and ours has proven themselves once again – they have been true to their word in the sense of providing us with the funding mechanism(s) we need to begin building for the future. We saw an opportunity to build for growth over the summer, asked for a small LOC, and that money was in our bank account within 10 days of the "ask." Couldn't be more grateful and/or pleased with this outcome and our choice of financial partner." – Stephen, Georgia

 
Do you share any of the same challenges? The Encore Funding team is ready to support you with full-service factoring, money-only factoring, strategic consulting and more. Apply here for the support your staffing firm deserves.