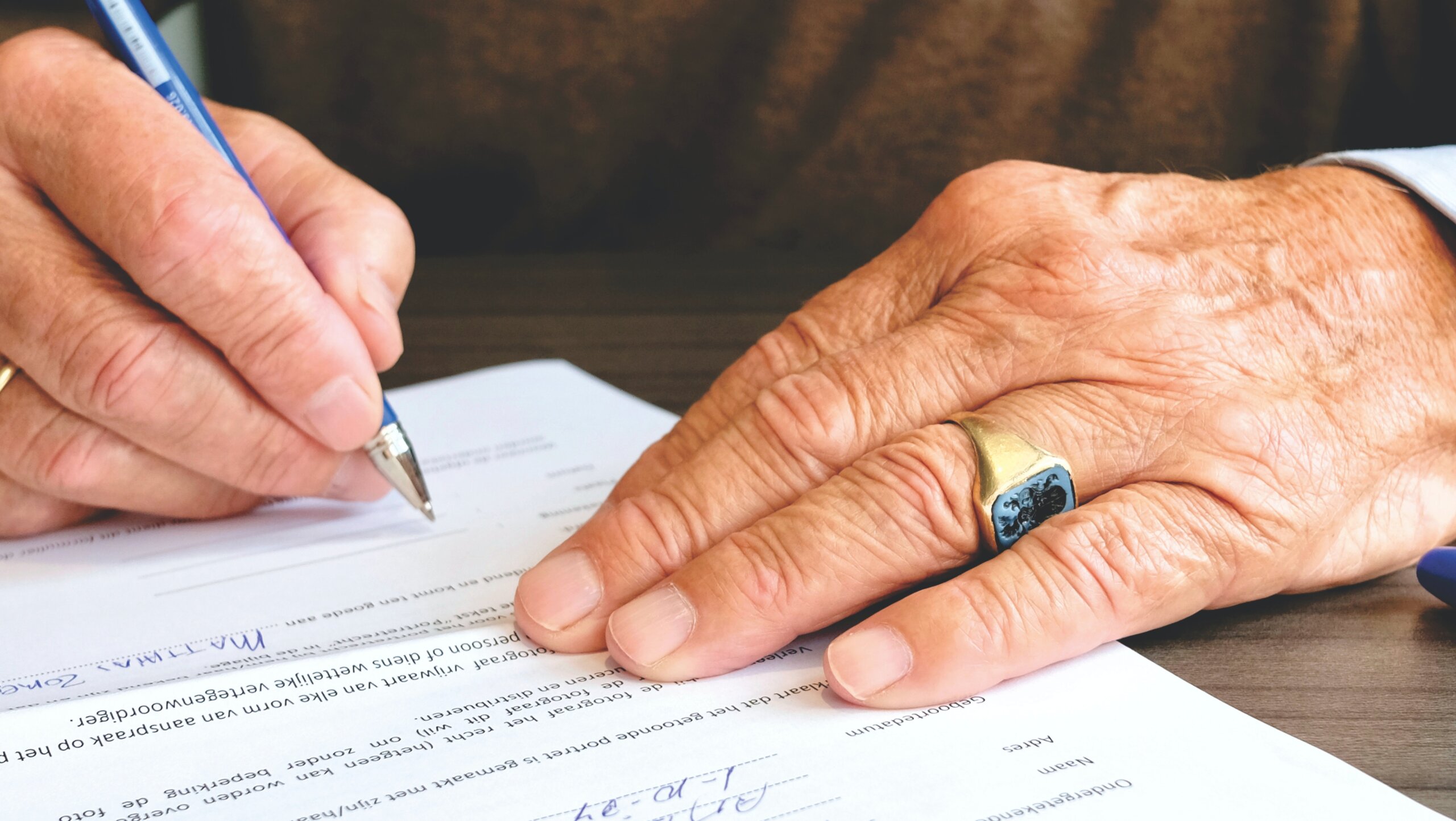 Bank Loans vs. Payroll Funding for Staffing Companies
Bank Loan vs. Payroll Funding for Staffing Companies: Which is Best?
If your staffing firm needs boosted cash flow, you've probably considered a bank loan. But, did you know that payroll funding for staffing companies is a faster, easier way to access cash? The long approval process, requirements and red tape associated with bank loans aren't ideal for staffing firms.
Read on to learn more about bank loans vs. payroll funding and how Encore Funding can help you spark the growth you need to achieve your goals.
Overview of Payroll Funding vs. Bank Loans
If you're unfamiliar with payroll funding for staffing companies, let's cover some basics. Payroll funding, or invoice factoring, helps staffing entrepreneurs obtain capital quickly and and with the flexibility that is not offered through traditional bank financing.
One difference between payroll funding and a bank loan is fees vs. interest rates. For payroll funding, fees may be structured in a few different ways. Factors can charge a flat fee on the invoice amount, a daily rate that starts after a particular number of days the invoice has remained unpaid or an interval rate. An interval rate is a specific percent that is added after a certain number of days the invoice remains unpaid. Factors can charge a combination of the fees mentioned; your fee structure normally depends on how risk averse you are.
Despite more types of fees, they are much more flexible than bank loans. In terms of flexibility, a bank loan is typically for a specific amount of capital that is limited based on the financial strength of the borrower. Factors like Encore Funding provide you with the financing needed for growth because our credit decisions aren't based on your financial situation, they're based on who pays the invoices – your customers.
At Encore Funding, we know your needs can change from year to year or even month to month. That's why we tailor our services to fit your needs. You won't find that at a bank! This flexibility allows you to grow your firm without running into cash flow issues.
As in all commercial financing requests, some paperwork is involved. However, payroll funding doesn't require extensive, repeated credit checks or extremely lengthy paperwork which makes it a faster, simpler option for short-term capital needs.
Payroll Funding for Staffing Companies: Eligibility Requirements
It can be hard for staffing firms to secure traditional bank loans due to their lack of hard assets, as most banks require some form of security to approve a loan. This can be property or other forms of personal or business assets as security against the loan. A staffing company's assets are their accounts receivable, which aren't hard assets.
This is where payroll funding comes in – because your funding partner is the one who ultimately receives payments from your clients, you don't need additional forms of security when applying. Payroll funding for staffing companies is easier to qualify for than standard lines of credit or SBA loans from banks. To qualify for payroll funding, staffing companies should have an established history of timely employee payment and a finance plan with identifiable sources of capital.
Compare this to bank loan requirements. For a staffing firm to receive a bank loan they will need to have several years in business documented, a significant amount of quickly-turning accounts receivable plus the principal will need sufficient personal net worth.
When it comes to the staffing industry, time is money and you can't afford to waste either resource. Traditional bank loans typically take a few weeks (or months!) to apply for and receive funding from, depending on the size of the loan and the number of documents required. If you don't have weeks to wait for cash, payroll funding is the better option.
At Encore Funding, our application is quick, easy and you'll hear back from a real person on our team in just one business day.
Terms & Conditions
Payroll funding and bank loans have different terms and conditions that should be considered when deciding which type of financing to pursue. Payroll funding typically has shorter terms than traditional bank loans, meaning you receive funding faster. At Encore Funding, our terms are typically twenty-four months, but shorter terms can be negotiated. Because you mainly receive funding for the invoices you submit, you receive funds according to that amount, not in one lump sum.
The repayment options for bank loans are often rigid, and you must make large, fixed payments over the course of a set period.
Fees & Interest Rates
The cost of payroll funding can vary – we cover this topic more in-depth here. However, any fees associated with setting up a payroll funding facility are outweighed by the flexibility and support offered by payroll funding companies such as Encore. This isn't the case with traditional bank financing!
Payroll funding companies generally charge a fee of 1% to 3% of the billed amount. This fee is higher than bank rates but gives you the security of knowing that funds will always be there to cover your staffing firm's cash flow needs. Bank loan rates are typically offered at prime plus, but the loans are for a fixed amount with several covenant requirements. If business is good, this type of loan does not usually allow for further funds to cover additional cash flow. This inflexibility may hurt your cash flow in the long run.
In addition to your interest rate, a bank may charge you a hefty origination fee and other types of fees. This raises the barrier of entry for many staffing firms that don't have enough liquid capital.
Bank loan interest rates are typically calculated using the prime lending rate plus an additional percentage, depending on your credit score and financial history. This rate can be either fixed or variable, with variable rates often being more expensive in the long run because of changes in market conditions. On the other hand, payroll funding typically has fixed discount fees, making it easier to budget and plan for future expenses.
Whether you access funding through a private partner like Encore or a bank, be sure to do thorough research on fees and interest rates before making a final decision.
Length of Funding
Another key difference between payroll funding for staffing firms and bank loans is how long the funding lasts. With bank loans, staffing entrepreneurs have a fixed amount of money to use for their firm. Once the money from the loan is used, you have to apply for an extension or another loan if you still need funding.
Payroll funding, on the other hand, doesn't have a definite end date. You can continue to factor invoices as long as you submit them to be covered, are satisfied with your funding provider, and have clients who reliably pay their invoices, partners like Encore Funding will keep providing funding.
Support Services
Bank loans seem cut and dry and impersonal – because they are. At Encore Funding, staffing entrepreneurs can grow faster than bank-funded peers with access to experts and services like private capital funding options, strategic consulting and back-office support.
By working with a privately funded payroll funding partner, you have access to tailored financial solutions and strategic consulting services that help you achieve your goals faster. This gives you an edge over other staffing firms that may not have a strong support system.
Growth Through Payroll Funding for Staffing Companies
Whether you pursue payroll funding, a bank loan, or a combination of both options, we encourage you to thoroughly research the funding providers and terms. If your staffing firm has been in existence for several years, your sales are flat and your financials are in good shape, then a bank loan may be for you. But, if you're newer to the industry, your sales are growing and your financials are not-so-stellar, then payroll funding is likely the best choice for you.
At a bank, you're just a number. With Encore Funding, we're partners! You gain access to funding experts with over 25 years of experience and all their knowledge at no additional cost. We are entrepreneurs serving entrepreneurs and our goal is to help you achieve your version of success. Fill out our short application here and an Encore team member will be in touch within one business day.