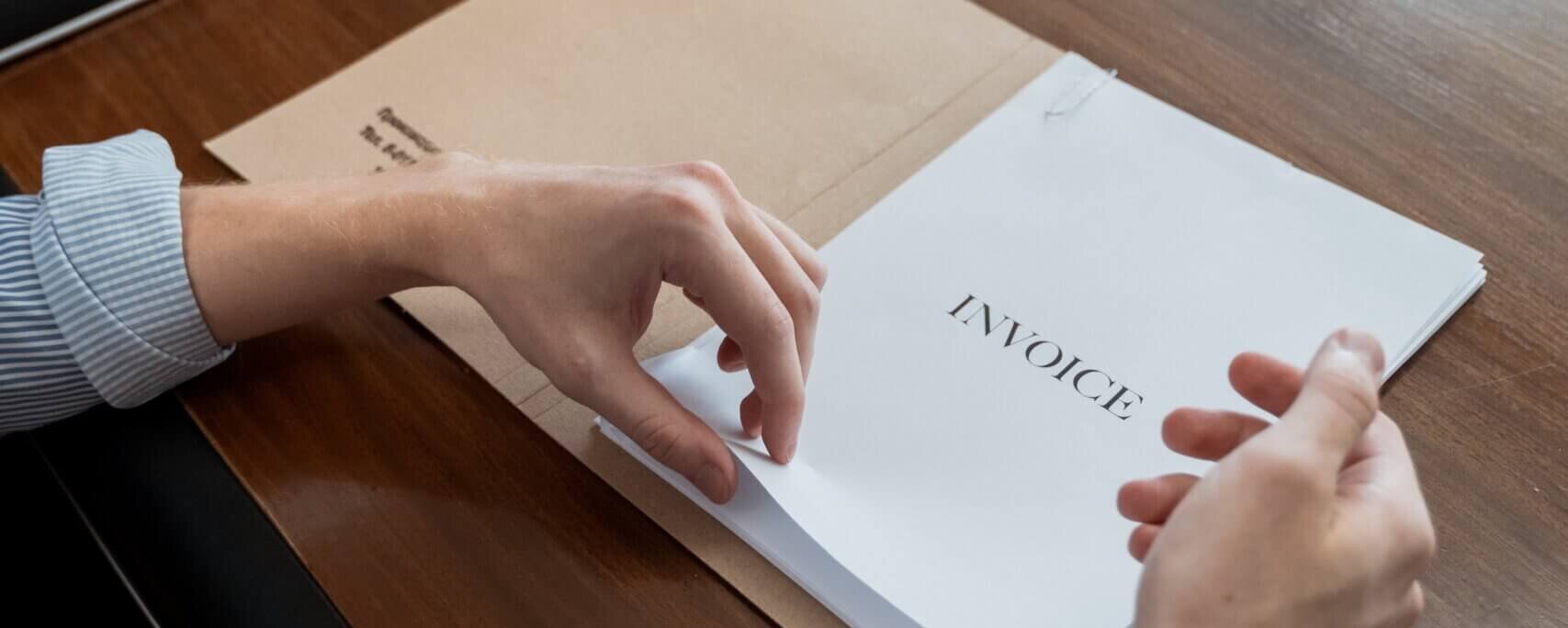 What Is Invoice Factoring and How Does It Work?
​​​​​It can often take 90 days or longer to receive payment from customers or clients​.​​ ​Invoice factoring, also called payroll factoring or funding, gives you access to the instant cashflow you need to meet financial obligations and objectives.   
Staffing companies commonly rely on invoice factoring because long waiting periods make it difficult to take advantage of growth opportunities, maintain operations and cover important expenses such as payroll, inventory or utilities.  
How Does Invoice Factoring Work?
Invoice factoring for staffing agencies is a straightforward form of alternative financing. Essentially, it turns your accounts receivable (AR) into cash. Once you understand how it works, you can decide if it's right for your business. ​Continue reading to learn more about the invoice factoring process and Encore's invoice factoring options ​ 
Who's involved in invoice factoring?
​​​​​There are three primary parties involved in the factoring process:​​ 
Your business (The seller)

 

Your customer (The debtor)

 

​

​

Factoring company (The factor)

​

    

​

​

 
​​Each party has certain obligations based on the type of factoring agreement. The main types include ​recourse and nonrecourse payroll factoring. We explain more about the process and how each of these parties interact below.​

The

​
Invoice Factoring
​
Process
​
in 5 Steps
While it might seem complex, there are only five​ ​key steps ​to​ ​the ​invoice factoring process:​     ​ 
You offer staffing services, then send an invoice to your customer/client (the debtor).

You submit the invoice to your factoring company

​

(the factor)

​

for cash funds.

The factoring company advances between 80% to 90% of the invoice to you (the seller), which gets deposited into your business bank account. If you're working with a

​

n established

factoring company partner

​

,

​

like Encore Funding,

​

you can

receive funding

in as little as

​

​

 

1 business day.




 

The factoring company collects payment from your customer (the debtor).

Once the debtor submits their payment for the invoice, the factoring company makes the second payment to your business. The amount aligns with the rest of the amount billed to your customer minus the factoring fee. 
​
​
Invoice Factoring Example
| Factoring Step | $ Amount |
| --- | --- |
| Invoice Face Value | $40,000 |
| Factoring Fee (Ex: 2%) | $800 |
| Initial Cash Advance (Ex: 90%) | $36,000 |
| Remaining Advance | $3,200 |
| Total You Receive | $39,200 |
Industries that Use Invoice Factoring
Many of the nation's top staffing agencies rely on invoice factoring to meet critical needs from managing payroll and purchasing supplies to covering overhead costs, paying vendors and investing in marketing services.  
Some top staffing-related industries that commonly use invoice factoring include: 
Transportation

 

Healthcare 

 

Manufacturing 

 

Construction 

 

Service providers which may include security companies, IT service providers, consultants, marketing firms, accountants and janitorial companies

 
The Benefits of Invoice Factoring
In addition to instant access to cash for your business, there are a few more advantages of invoice factoring to be aware of: 
Easier and faster approvals.

Compared to traditional banks and lenders that make it tough to get a loan,

​

invoice factoring is more widely available to startup or small staffing agencies

​

. 

If you just launched your

staffing

business, you know that getting a loan is tricky because you have limited collateral and finance history. Invoice factoring companies care less about those limitations and more about your customers (debtors) ability to pay their invoices.

Limited risk.

Unlike traditional bank loans, which require collateral, invoice factoring is unsecured. Therefore, you won't lose sleep over valuable assets being seized if your customer refuses to submit payment for the invoice. 

More flexibility for YOUR customers.

Having increased cash flow means you're able to give customers some additional leeway with payment terms. Instead of mandating immediate payments, you can accommodate their standard turnaround times (30 to 90 days, typically) without worrying about how they will impact your staffing agency. 

Easy, straightforward process.

Once you set up an account with an invoice factoring company like Encore, you should be able to receive funding within hours of submitting an invoice. We make the process simple and quick so you can focus on running your business.

Customers won't know the difference.

If you're worried that your customers/clients will get confused about invoice factoring, we can assure you that this won't be a problem. With partners like Encore, all paychecks, invoices and tax filings will bear your company's name along with referencing your name on the lockbox remittance address. If there is a need to contact your customer, you get notified well in advance. 

 
Is Invoice Factoring Right for Your Staffing Agency?
Whether you're a startup or a growth-minded staffing agency, invoice factoring is one of the best opportunities to keep cash flowing to reach your goals. However, it's important to work with a partner that's dedicated to the staffing industry and can tailor factoring solutions to support your specific stage, market and objectives.  
At Encore, we're a quick, flexible payroll funding partner for staffing agencies of all stages and sizes. We offer both money-only invoice factoring and full-service invoice factoring.  
Learn the differences between money-only factoring and full-service factoring. 
Contact Encore Funding
If you'd like to get started, apply for funding and our team will reach out to you right away.