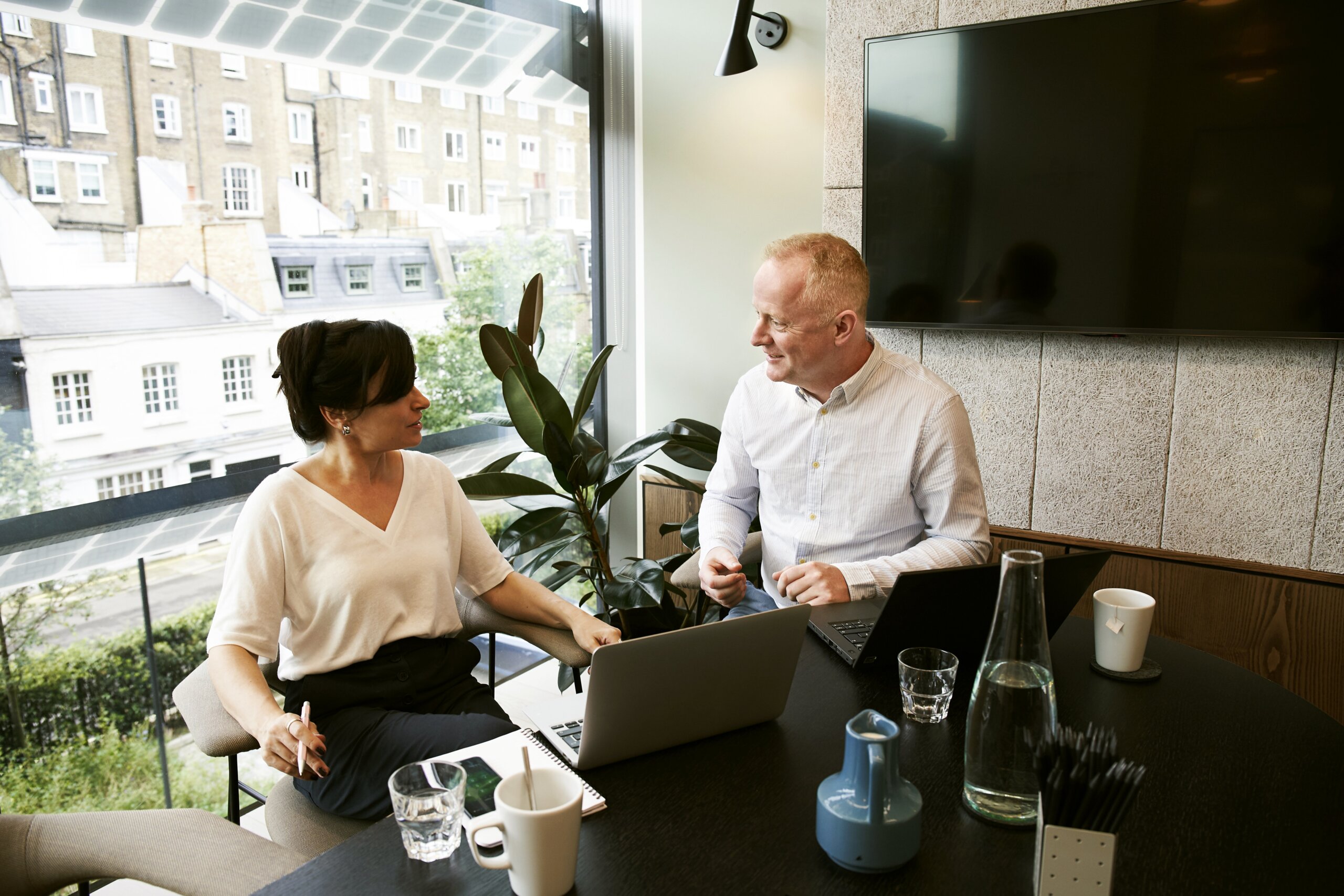 7 Things Staffing Agency Owners Wish They Knew Before Starting Their Company
What Staffing Agency Owners Wish They Knew Earlier
A staffing company is a rewarding business venture, but it can be a challenge to get started without the right information as a staffing agency owner. Many successful owners make common mistakes early on, like underestimating the power of factoring for staffing companies, and learning through trial and error.  
You don't have to make the same mistakes! Read on for expert advice that other staffing agency owners wish they learned earlier in their careers. 
1. Not All Clients Are a Good Fit  for a Staffing Agency Owner
Bad clients usually fail to meet deadlines, are difficult to communicate with and often attempt to dictate terms that go against the staffing agency owner's best interest.  
Watch for the "too good to be true" opportunities. Clients that give opportunities too easily may have hidden motives. Some use staffing companies to fund their business, like instances where they move employees to the staffing firm payroll because of bad Workers' Compensation loss runs. 
Also check their credit ratings. What are their typical payment terms? Do they follow them? 
New owners should be firm yet polite when firing a client. It's usually never in your best interest to burn bridges, so even if you need to fire a client, you never know when that connection may be useful in the future. You may offer an alternate solution or recommend another firm that may be better suited to serve their needs. 
After the initial conversation, follow up with a letter that confirms termination of services and thanks the client for their time. It's also important to ensure that all data that belongs to the former client has been securely transferred and completely erased from your systems. Don't be afraid to stay in touch with a former client, if the relationship allows, to close out any final details in a respectful manner. Document the lessons learned to educate your team on client behaviors. 
2. Delegate to Elevate
A new staffing agency owner may sometimes try to do it ALL! During initial startup, owners do everything: sales, account management, recruiting, payroll, insurance, etc. As your business grows, step back. Look for best practices, train your staff, and plan for the future. 
It's important to share some responsibilities so can work on your business rather than in your business because, as the owner, you are responsible for long-term success. It's easy to become bogged down with the day-to-day administrative tasks required to keep your business going. Savvy staffing entrepreneurs know when they need to delegate!  
Find a trusted partner that supports staffing agencies with strategic and administrative services. Outsource administrative tasks, such as payroll factoring and back-office support, to a firm like Encore Funding so you can focus on growing your agency. We are committed to the success of our clients.  
Payroll factoring for staffing companies is a smart way for staffing entrepreneurs to free up cash to support other areas of the agency. Apply for funding today in under 2 minutes! 
3. Build Your Staffing Agency Owner Network
You've heard, "It's not what you know, but who you know." This is very true in the staffing industry! Build your brand, practice your 30-second elevator pitch, and talk to whoever will listen.  
A strong network early in the life of your business provides access to opportunities and helps you learn from others' experiences. Networking opportunities abound on platforms like LinkedIn, as well as through organizations that host events and meetings.  
If you have a particular niche, look for trade associations in that discipline. Join the local business owners' groups to make connections in your community. As you grow, attend conferences like ASA, SIA and NAPS to learn from other owners.   
Encore Funding helps a new staffing agency owner make the right connections with other professionals in the staffing industry. We've worked with thousands of staffing entrepreneurs over the years, so we understand the ins and outs of the industry. Leverage the experience and knowledge from those who have gone before you!  
4. Don't Ignore Regulations & Legal Requirements
There are minimal barriers to entry for entrepreneurs getting into the staffing industry. Each state has its own legal requirements and regulations to operate a staffing agency. Most states require: 
A current business license or LLC status

 

Federal Tax ID Number (FEIN)

 

Liability insurance

 

Special certifications or licenses for certain industries like nursing

 
Learn more about legal requirements from Ed Burr, Director of Client Growth & Strategy at Encore Funding. 
In addition to the legal requirements, accreditations or certifications are helpful to have because they demonstrate your commitment to expertise and professionalism. The American Staffing Association offers four certification programs that are widely recognized throughout the industry. 
5. Keep a Finger on Market Trends
Information is powerful. Subscribe to free newsletters and sources to learn about in-demand services, industry trends that may spur staffing needs, and how you can best serve your clients. 
The American Staffing Association and Staffing Industry Analysts are great resources. They regularly publish reports on wages, job openings and other economic indicators that staffing entrepreneurs can use to make smart decisions. You can also reference the Encore Funding website for updates on the latest news and trends in the staffing world.  
6. Invest in The Right Tools & Technology
The right tools make a world difference in your operational efficiency. Applicant tracking software, client portal billing and payment processing, job matching platforms, time tracking systems and more are essential. Leverage technology like these to make life easier for you, your employees and your clients.  
Even though technology is designed to streamline activities and provide more insight, it can be difficult to choose which options are best for your staffing agency. The experts at Encore Funding support clients to make the best technology decisions for their current size, niche and growth goals.  
Lastly, don't forget the importance of leveraging data. Technology platforms can collect and analyze data on your staff and clients to help you make smarter decisions that increase efficiency and profits!  
7. Don't Underestimate the Power of Payroll Factoring for a Staffing Agency Owner
Cash flow is one of the most important factors to your staffing agency. Most of the funds in a staffing company go toward internal and external payroll. Banks typically want collateral and the only collateral that owners have is their Accounts Receivable. Payroll funding removes the worry of cash flow.  
A new staffing agency owner should weigh their funding options carefully. Traditional bank financing often comes with long approval processes and restrictions that don't allow you to make quick decisions. Here's where factoring for staffing companies comes into play. 
Payroll factoring allows budding staffing entrepreneurs like you to focus on what matters most: growing your business. A funding partner like Encore provides immediate cash flow so you can make weekly payroll even when clients take 30+ days to pay their invoices – without the worry and wait of requesting funds from a bank. This frees up cash for you to deploy in other areas of your business.  
Start Your Staffing Agency the Smart Way
The start of your staffing agency journey is exciting! With the right tools and resources, you can set yourself up for success and maximize your chances of long-term success.  
You need a trusted partner that is genuinely interested in your business success. Encore Funding will do everything to support your business growth. Talk to our friendly industry experts to understand all of our funding solutions and services to support your staffing business.  
Related Article: