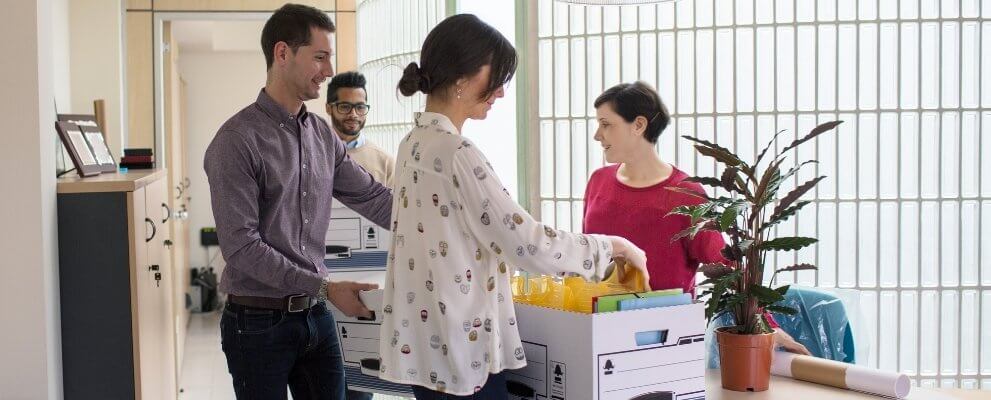 3 Things to Do Before Opening an Office in a New Market
There may come a point in the life of your business that the prospects of growth, at least significant growth, in your home market are slim. When that happens, you may start exploring adding another office in a new market.
By establishing a presence in a new geographic area, you can take advantage of previously untapped business opportunities to grow your staffing firm. Expansion also insulates your business from risk by diversifying your client base, which makes losing a customer far less devastating.
Additionally, as Analyst and Author Frank Troppe explained, "Your branch model can be a strategic source of innovation." Staffing firms, he says, can use their additional locations in new markets as "laboratories of local innovation," enabling firms to research new potential services or niches they could fill.
But for as many risks expanding into a new market might mitigate, it introduces others. Your firm may not be properly staffed for the demand in the new market, which means you might not be able to meet your new clients' expectations. There's also the risk that your staffing firm grows too large too quickly, outpacing the capital you have available to support it.
1. Research your prospects
Michael Neidle, president and CEO of the staffing advisory firm Optimal Management, offered some advice on some of the preparation to expand your staffing firm. His main message: Do your homework on prospective clients.
"If you fail to identify the requirements of your prospects and/or clients, you will be wasting your time and related investments," he says.
Neidle suggests you determine the following research on prospects ahead of a move to a new market:
Where are they located?
How much they spend on the services that you offer?
Names and responsibilities of their key managers
Credit ratings
Time in business
Standard Industrial Classification and North American Industry Classification System codes (including definitions).
Number of employees
Sales volume
Square footage by location.
Employer Identification Number, social/business websites, etc.
2. Lead with expertise
When expanding your geographical footprint into new locations, start with your core staffing specialty, Neidle says — then explore new niches.
"As with expanding lines of business, existing clients that have a presence in the target market region would be an anchor account," he says. "Within any staffing niche, there would be numerous subgroups (your firm) could drill down to, like in accounting/finance from VP of Finance and CFO to A/P accounts and accounting clerks."
3. Enlist help
When your firm is pursuing growth through geographic expansion, funding will be central to your success or failure. Factoring — a form of payroll funding in which temp agencies sell their accounts receivables for a fee to obtain cash flow — can provide a steady foundation for that growth.
Payroll funding means you don't have to worry about funding your payroll each week. It frees up your finances so you can invest in your growing business. You'll know you have the additional cash flow to cover your workers' compensation costs or office lease payments each month or fund a larger-than-usual advance for necessary — and often unexpected — improvements at a new location.
Full-service payroll funding has the added benefit of providing back-office administrative services, such as filing payroll taxes, sending invoices and collections (all valuable time-savers for agencies just getting started in a new market). Outsourcing these services frees up time for you to focus on other aspects of your business that will help it grow, such as meeting with new clients, strategizing and networking, to ensure your business will take hold in its new location and thrive.