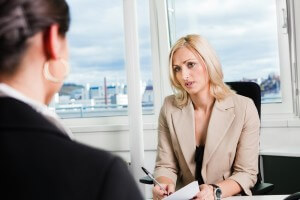 Temporary Staffing Employment Screening: How Often, When, Why and How?
Screening your temporary staffing employees is critical — you want to make sure the workforce you're sending out is appropriate for the job and protect yourself against any potential liabilities.
"We screen employees on a daily basis," says the vice president of sales and operations at a large Cleveland-based staffing firm that specializes in the industrial, office support, skilled trades and professional industries. "We do a background check on every candidate who comes through our door. Then, if we decide to take it a step further and place that person, we conduct our drug screening and past employment verification."
Background checks
When conducting a background check, it is advisable to complete a preliminary check yourself simply by Googling the applicant's name and searching local court websites. However, a self-administered search only skims the surface of information. To ensure complete and accurate data, using a third party is critical.
Keep in mind that one transgression may not signal a problem; however, if your staffing service sees multiple offenses, such as several speeding tickets within a tight timeframe, it could signal reckless or careless behavior.
Background checks should be treated on a case-by-case basis. Often, what you're looking for depends on a client's needs and requirements. And if you do find something on a background check, it's always a good idea to bring the employee in to discuss it — it could be there is more to the story. 
Past employment verification
In addition to a background check, you'll want to conduct past-employment verification, which can be done in house with a few phone calls.
Anybody can lie on an application. A past-employment check verifies the information is correct. If there is no record of the person working there, that could signal a dishonest employee.
Drug screenings
Drug screenings are also critical, especially from a workers' compensation and safety standpoint. Typical drug tests look for amphetamines, opiates, marijuana, cocaine and more. The presence of one or more of these drugs could signal a substance abuse problem and increase chances of an accident.
Keep it up
Conduct employment screenings prior to placement, and also make sure your staffing service covers its bases by conducting additional drug screenings and background checks before each placement.