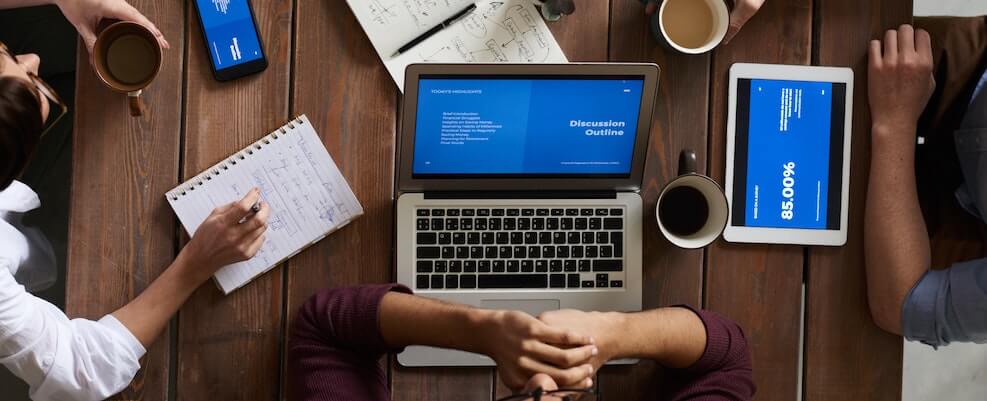 How to Write a Staffing Agency Business Plan: 5 Essential Sections
A business plan is a living document that can change as your company grows and should be updated as necessary. There's no right or wrong way to write a business plan; however, there are several key elements that all staffing companies should have in place as a guide to keep the business focused. Here's how to write a staffing agency business plan.
1. Write Your Elevator Speech. 
You should be able to describe your company in thirty seconds or less. That's about how long your potential client's attention will last before their eyes begin to glaze over, so consider your words carefully! This succinct paragraph defines your value proposition and serves as the introduction to your staffing agency business plan.
2. Introduce Yourself.
Lenders, investors and partners will read your business plan to evaluate if your company is viable. Here's your chance to reinforce your credentials and build trust. Introduce yourself, your background and expertise in your chosen field to put a face to your staffing agency business plan.
What have you accomplished in the staffing industry? If you don't have experience in staffing, what are your entrepreneurial strengths? Have you been successful in other business endeavors? Make sure to also highlight partners you've recruited who possess skillsets or experience you lack.
3. Analyze Your Market. 
A business plan lays out where your company fits into the marketplace. Consider these questions as you research:
How well do you know your competition?
What are their strengths and weaknesses?
What audiences are being underserved? Now, what will you do differently?
Ultimately, your staffing agency business plan needs to demonstrate that there is an unmet need in the market that your business can serve.
4. Explain How Your Company Is Different. 
In this business plan section, detail how you will exploit market weaknesses and appeal to your niche. A competitive edge is what potential stakeholders will look for, so be sure to outline your key differentiators.
Will you focus on a specific industry, or only take on certain clientele? Indicate training programs or other advantages that you'll have over competitors.
5. Show That You Have the Tools to Succeed.
Demonstrate your ability to achieve your goals. The most powerful tool you can present to potential stakeholders here is staffing agency funding. Show you understand your capitalization needs with a funding strategy that explains how you will fund your business until it starts generating revenue.
If you've found a payroll funding source that can advance the working capital you'll need, indicate this. Doing so will show that you have put time and effort into confronting potential cash flow challenges.
What to Know as You Grow
As you scale your agency, a robust business plan will help you address the industry-specific challenges you'll face and the opportunities you'll pursue. When you demonstrate you know how to write a staffing agency business plan, it shows lenders and investors that you're serious about your endeavor and deserve their support.
Ready to grow? Encore Funding is here to support your goals. We offer staffing agency funding, more than a quarter-century of experience in this business and many resources for staffing agencies of all sizes and stages. Contact our team with your questions or to get started with your bigger, brighter tomorrow.
VIDEO: Insights for Your Staffing Agency Business Plan