Celebrating 25 Years of Helping Entrepreneurs Grow
Original Advance Partners Founders Celebrate 25 Years
of Staffing Industry Expertise & Success at Encore Funding
Entrepreneur Joel Adelman has dedicated his career to helping staffing entrepreneurs
grow their businesses with non-traditional paths to capital.
CLEVELAND, Ohio — May 10, 2023 — The Encore Funding leadership team is proud to celebrate 25 years of excellence in the staffing industry. Joel Adelman, an entrepreneur serving entrepreneurs, founded Advance Partners in 1998 with a vision to help staffing entrepreneurs grow their businesses. During Adelman's time as CEO, Advance Partners lent over $20 billion in working capital to thousands of staffing agencies, many of which were minority-owned businesses. 
In 2021, Adelman created Encore Funding, fueled by demand from past clients and colleagues, to continue his legacy of entrepreneurship in the staffing industry. He assembled Encore Funding's leadership from the team who helped build Advance Partners' legacy. With the four original founders and many senior leaders of Advance Partners now at Encore Funding, Adelman and team continue to build the brand as entrepreneurs serving entrepreneurs.
"We've started our 'encore' by bringing this talented team back together," states Adelman. "I'm incredibly proud of all that we've accomplished over the past 25 years together. This team has always been driven to provide the highest level of service to clients and help them achieve success. Through our funding and services, staffing entrepreneurs can make it their encore, too." 
Crain's Cleveland regarded Adelman and team in early 2022, saying, "The entrepreneurs behind Encore Funding are taking the first steps toward growing the Cleveland-based lending business into Advance Partners 2.0." 
In addition to customized, alternative lending solutions, Encore Funding offers clients strategic consulting, resources and networking support. Clients also receive access to the tenured executive team, including Adelman and the original Advance leadership team, that has delivered more than $20 billion in funding to entrepreneurs. Adelman is proud and humbled to support staffing agencies owned by entrepreneurs who have been historically disadvantaged and underfunded. 
Milestones from the Last 25 Years
Adelman and the leadership team have achieved numerous milestones over the last quarter century. 
Adelman and leadership team found Advance Payroll Funding – March 1998

First day of business – April 1998

First client – June 1998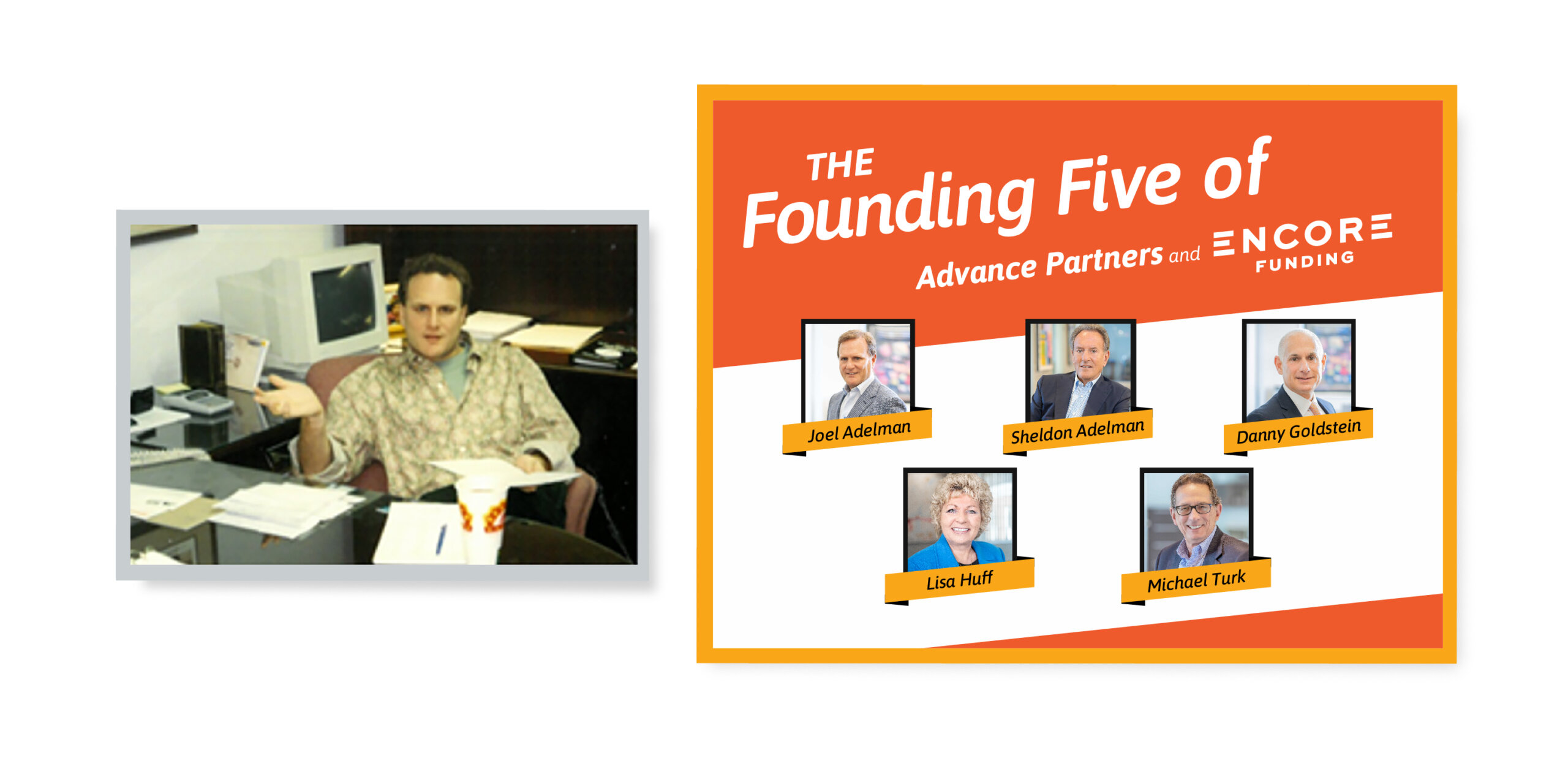 Leadership & clients weather economic crisis – 2008-2009

Joel and the leadership team helped clients handle tough economic times and supported many of them to grow and maximize opportunities with a new focus.

Adelman supports Deepwater Horizon Oil Spill clean-up – April 2010

Joel helped his client staff over 5,000 individuals to assist in the clean-up of the Deepwater Horizon Oil Spill, working hand in hand with clients and local, state and national governmental agencies to efficiently deploy and pay workers.

Advance Partners achieves $1 billion in funding – 2012

 

Adelman is named Entrepreneur of the Year® US by Ernst & Young – 2013

Advance Partners is included in the Inc 500 List – 2014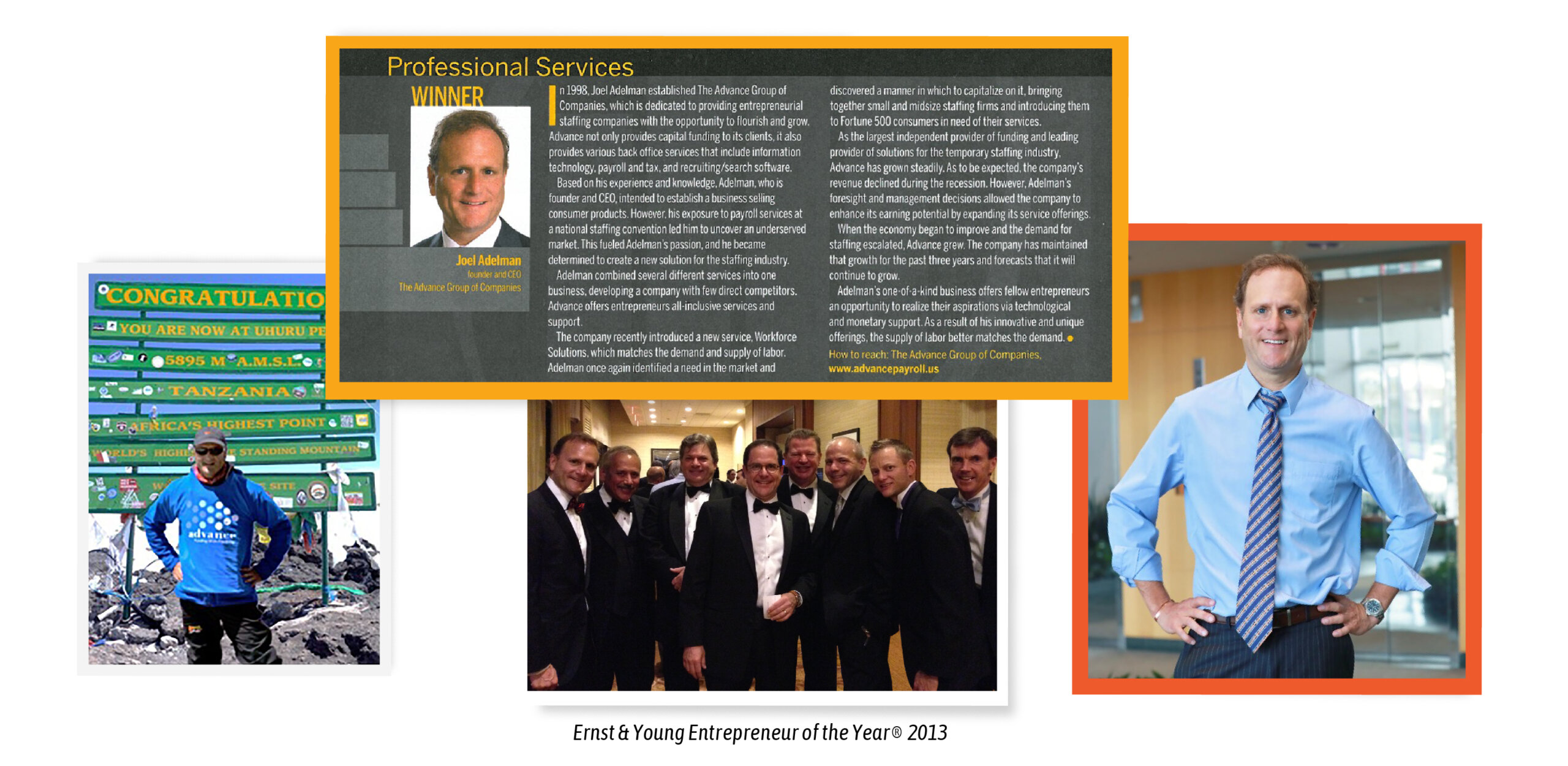 Advance Partners is acquired by Paychex – 2015

Adelman supports entrepreneurs beyond the staffing industry via AdCap Management – 2016-2020

Adelman found Encore Funding – 2021

Encore Funding achieves major milestones – 2022

Acquires two friendly competitors – January 2022

Hires long-time Senior Operations and Credit Executives from Advance Partners, building the familiar team at Encore – 2022

Projected to achieve $1 billion in funding within two years of active operations – 2022

The Encore Funding team launches Transcap – 2022

The specialty transportation factoring group hires former leaders from Advance Partners to execute strategy – Summer 2022
About Encore Funding
Encore Funding is an alternative lender, founded by entrepreneur Joel Adelman, that delivers working capital, consulting and software to growth-minded entrepreneurs. Beyond receivables financing, the firm offers advisory support and resources needed to drive solutions and positive returns. Encore invests in staffing agencies and entrepreneurs seeking to drive business, economic and community impact.