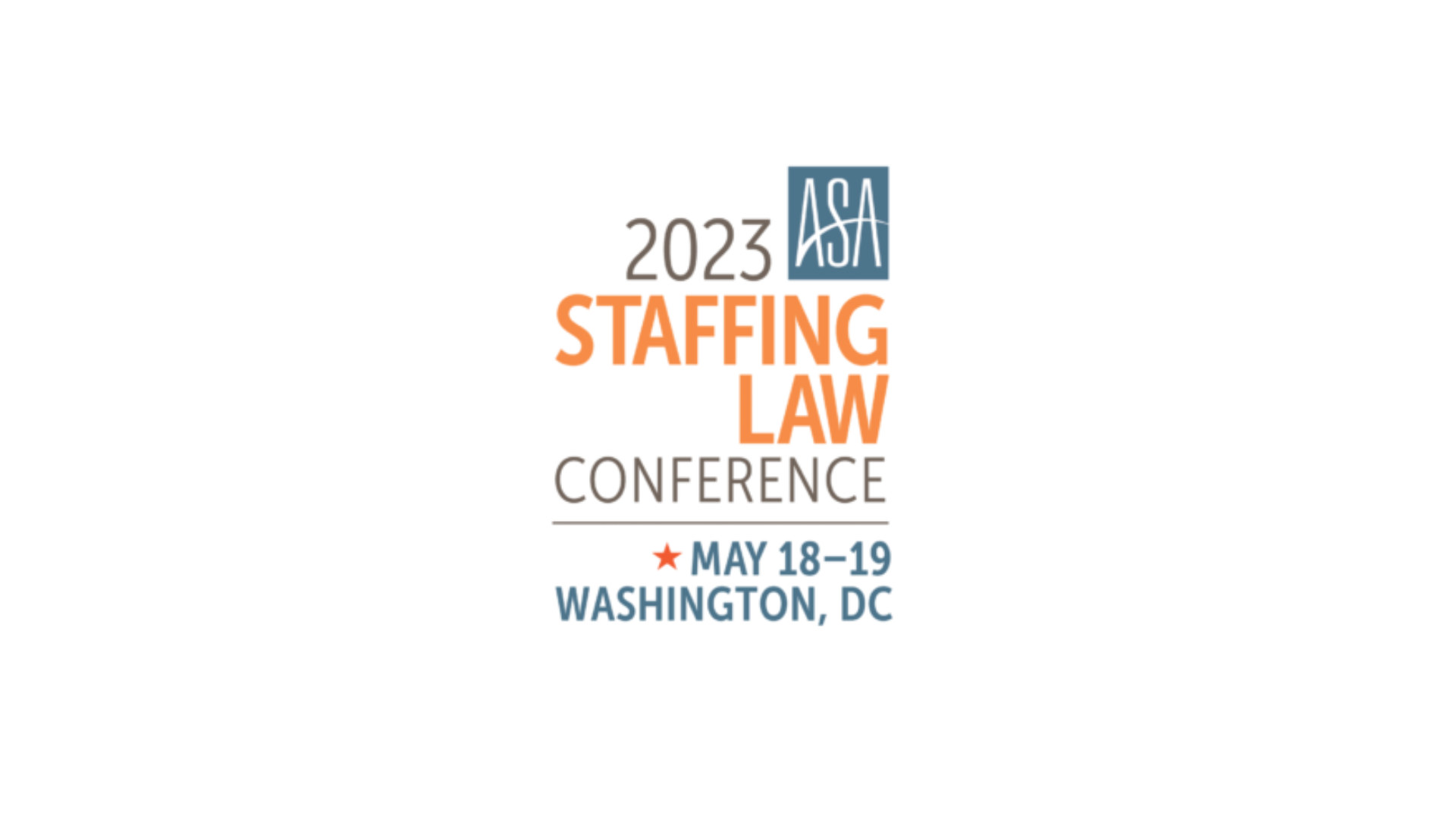 Encore Funding Exhibiting at American Staffing Association's Staffing Law in Washington D.C. May 17th-18th
Meet us in Washington D.C! The Encore Funding team is thrilled to attend American Staffing Association's Staffing Law in Washington D.C from May 18-19, 2023. Stop by Booth 105 to learn more about our full-service or money only funding solutions for staffing firms! Our team looks forward to:
Networking with staffing entrepreneurs and friends in the industry
Attending great sessions like Survey Says: Emerging Trends and 'Gotcha' Issues Every Staffing Agency Should Know About, Hand Off, They're Mine! Protecting Staffing Agency Employees and Goodwill, You Can't Be Serious! Pay Transparency, Pay Equity, and Fee Restrictions.
Our giveaway for Beats Headphones to one lucky attendee
Our team will be happy to chat with you! Look out for the Encore representatives:
Darlene Barzilay, Vice President of Business Development
Matthew Williams, Vice President & General Counsel
Micki Reisman, Business Development Associate
If you'd like to set up a meeting with our team while you're at ASA Staffing Law, please contact Darlene Barzilay at 516-238-4093 or visit Booth 105.
Will you join us there? Register for ASA Staffing Law here 2023 ASA Staffing Law Conference – American Staffing Association
The ASA Staffing Law Conference is the only event dedicated exclusively to the legal and regulatory issues facing staffing, recruiting, and workforce solutions companies. The upcoming conference will feature leading subject matter experts on the industry's most pressing topics.
More About Encore
Encore Funding is an alternative lender, founded by entrepreneur Joel Adelman, that delivers working capital, consulting and software to growth-minded entrepreneurs. Beyond receivables financing, the firm offers advisory support and resources needed to drive solutions and positive returns. Encore invests in staffing agencies, transportation, and entrepreneurs seeking to drive business, economic and community impact.